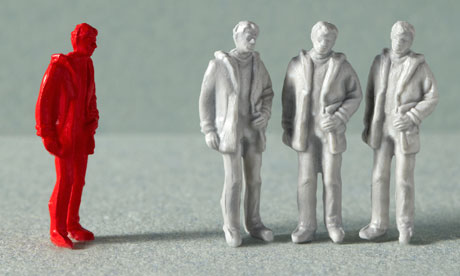 Let's say that you were diagnosed with social anxiety. Your psychiatrist prescribes you some pills that you can take right before or during social situations in order to reduce the negative effects that anxiety brings to you. It's your go-to magic pill that does wonders in those dreadful situations where you have to be around numerous people. Every single time you have to meet up with extended family, or work in a group project, and god forbid- speak in front of the whole class for a presentation—your pills never fail to make you feel a little bit better.
What if those pills were nothing more than sugar pills? Sugar pills that have no chemical and active ingredients that are supposedly there to decrease your social anxiety symptoms. It's simply an "empty" pill to get you to believe that by taking it, it would make you feel better. However, in reality, it does absolutely nothing to you physically. You realize it's all in your head. Would you react positively or be completely furious? No matter your reaction, one thing could not be denied- the fact that placebo effects are powerful.
In an article I came across on the Psychology Today website, it highlights a study done by researchers Baba Shiv, Ziv Carmon, and Dan Ariely to see how placebo effects are manipulated depending on people's knowledge about it. In their study, which was done in 2005, they used an energy drink that they either told people enhances mental ability largely or enhances it just slightly. The participants were then asked to unscramble a number of words given to them by the researchers. After the task, the participants were then asked to rate the effectiveness of the drink on their completion of the given cognitive task. The results? They found that the more people believed in the effectiveness of the drink, the more likely they were to unscramble more words.
This study supports the idea that placebo effects are extremely influential and affects us more than we think. This article leads me to think of a crazy yet logical theory– What if doctors alongside with pharmaceutical companies are merely prescribing and distributing sugar pills to make more profit? Maybe it's actually just us, the consumers, who believe that taking those pills will make us feel better when it's really all in our heads. Mind blowing? I sure believe so.
Although, sure enough, this is not true with every pill that people all over the world take. Majority, if not all, of the pills that are prescribed to the human population really do have a chemical effect on our bodies. But with this phenomenon of the placebo effect- I sure can't help but wonder- what if?