In recent years, the topic of gun control has become a frontrunner in American politics. There have been a variety of reasons why American citizens have started talking about the issue of gun control. Offhandedly, I can name several recent mass shootings that occurred in less than ten years.
The Parkland, Florida shooting, February 14, 2018. Nikolas Cruz brutally murdered seventeen people and wounded seventeen more. The police received an alarming amount of tips regarding Cruz's threats and his behavior. The shooter was dropped off at the school around the time of dismissal by an Uber carrying a duffle bag and a backpack. He was armed with an AR-15, triggered the fire alarm, and then shot randomly at the hoards of students and faculty. The shooting lasted six minutes and twenty seconds, leaving the hallways littered with bloodied bodies. He was taken into custody without incident. 
The Las Vegas shooting, October 1, 2017. Stephen Paddock of Mesquite, Nevada sprayed gunfire on 22,000 concertgoers of the 32nd floor of the Mandalay Bay Resort and Casino. He killed fifty-eight people and injured almost five hundred. The terror of gunshots and bullets lasted between ten and fifteen minutes. He had an alarming arsenal of twenty-three weapons and accessories. This included semiautomatic rifles, scopes, and hundreds of rounds of ammunition. He was found dead in his hotel room.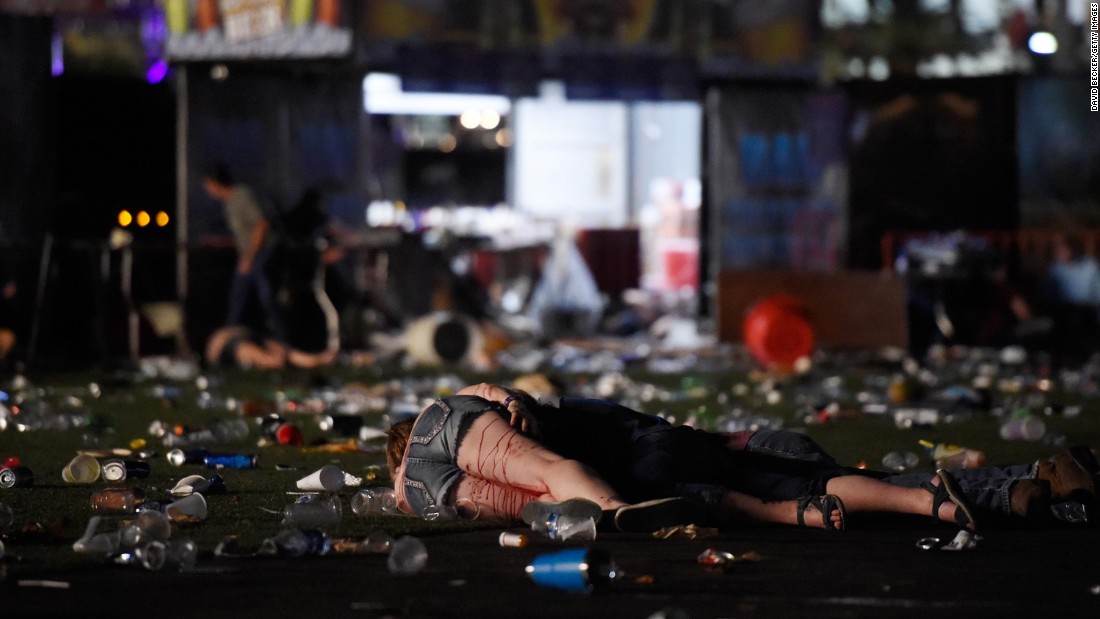 The Pulse shooting, June 12, 2016. Omar Mateen opened fire inside Pulse, a gay nightclub in Orlando, Florida. At least forty-nine people were murdered and more than fifty were injured. After he terrorized the nightclub, he was killed by police after a three hour standoff. He was armed with a SIG Sauer MCX semiautomatic rifle and a 9mm Glock 17 semiautomatic pistol.
The Charleston church massacre, June 17, 2015. Dylann Roof murdered nine African Americans at the Emanuel African Methodist Episcopal Church in downtown Charleston, South Carolina. He opened fire with a Glock 41 .45-caliber handgun. The white supremacist and domestic terrorist admitted his hope of starting a race war. He expressed his racial hatred on a website and in his own personal journal written from jail. Photographs have documented him posing with emblems associated with white supremacy and the Confederate flag. The was convicted of thirty-three federal hate crimes and murder charges, sentenced to death.
The Texas church shooting, November 5, 2017. Devin Kelley was dressed in all black, wearing a bulletproof vest when he entered Sutherland Springs' church in the late morning on Sunday. He welded a Ruger AR-556 and sprayed the church, killing twenty-six (including a pregnant woman), and wounding twenty.
The Sandy Hook shooting, December 14, 2012. Adam Lanza gunned down twenty children, all between the ages of six and seven, and six adults. He carried three guns, one being an AR-15, wearing black fatigues and a military vest. 
It has taken me less than ten minutes to list out six mass shootings, all of which total to one hundred and eight-five people who have lost their lives to a gun. By this point, I'm sure you're asking yourself why I have gone on a tangent about the various, horrifying school shootings that have occurred in America. It is not as much the shootings themselves that I am focusing on. I am focusing on the incorrect facts surrounding the issues of guns and gun control. Cognitive dissonance seems to be the leading cause of discrepancies and conflicting facts. Cognitive dissonance, by definition, is what occurs when your beliefs, ideas, or behaviors contradict each other. This is relevant because of how difficult it is to find any accurate information revolving around gun violence in America. Our elected representatives have and are preventing American citizens from accessing statistics and the truth about gun violence. It is no secret that guns kill people. It is no secret that gun fatalities and injuries are at an all time high in America. So, why are so many people denying the truth that stares them directly in the face? Cognitive dissonance. The psychological stress that comes from cognitive dissonance is linked to the medial frontal cortex, which is known to play a role in avoiding aversive outcomes. A built-in survival instinct. Instead of trying to fix the problem of gun violence, a vast majority of citizens are settling for believing in "fake news."
How many people actually know the statistics regarding gun violence? To put it all in perspective, here are a few quick facts. On average, ninety-six Americans are killed everyday and one hundred and two are wounded. Seven children/teens are killed with guns everyday. As an overview, annually, 33,580 people in America are murdered, and 37,230 are injured. 3,155 are teenagers. More Americans have died from guns in the United States since 1968 than on the battlefields of all the American wars.  Americans are ten times more likely to be killed by guns than other people in other developed countries.
Cognitive dissonance is preventing the problem from having a solution. With people avoiding the discussion of gun control and gun violence to reduce their own discomfort, more Americans everyday are being killed by guns.