I don't know about you guys, but I felt like I was struggling to keep up with weekly quizzes as they got harder. Of course, I did the whole "I'm going to fail this class and fail out of college AHH" thing, and then I decided that I needed to figure out a better way to study and fix the problem. I was thinking about how we write our own quiz questions, and then it came to me. 
Why don't I just do that… for myself? 
As I had this epiphany, which I should have realized a long time ago I know, I decided that this process might make for a good blog post. I then did some research and looked into how quizzing effects learning. 
I read at an article by Mintzes et al that looked at the differences in learning that came from either asking questions and seeking answers (retrieval practice) and simply looking at information repeatedly and trying to remember it (concept mapping). The article stated that while retrieval is difficult at first, if we practice it, it becomes easier and beneficial for remembering information and completing meaningful learning. 
I also read a study by Kirsten Davis that actually measured the effects of self-quizzing had on STEM students. Her study found that students felt more prepared and were more successful on exams after participating in self-quizzing. The quizzes also allowed students to grasp a better understanding of what they needed to study more, and what they were already pretty comfortable with. 
After reading these, it was decided. I was going to quiz myself as I read the chapter, in hopes of understanding the material better, and hopefully remembering it for the quiz. 
As I sat down to read the chapter and take my usual notes, I also prepared to try and ask frequent questions to myself. If I read a run-on sentence or I felt like I stopped paying attention in the middle of a sentence, I would ask myself, "what did I just read? What does it mean?" These frequent questions required me to read the material and then essentially teach and explain it to myself, while also taking notes throughout the reading. When I saw a word or concept bolded in the textbook, I would take time to ask myself what it meant, or how it was relating to the examples surrounding it. 
I went through the entire chapter this way, taking notes and asking myself questions as I went. When I got to section summaries, I carefully reread each bullet point and then restated it to myself as a way fo checking my understanding. After I had gotten through the whole chapter, I wrote my weekly questions immediately. 
While this method was incredibly tedious and time-consuming, I felt accomplished after I finished the chapter and the questions. This was all fine and well, but what really mattered to me was seeing if my time and hard work would be reflected in my upcoming quiz grade. 
After I had prepared by quizzing myself, I went into the weekly quiz wondering if my new study trick would really pay off. As it turns out, I think it did. In comparison to my average grade on our weekly quizzes, I scored 1.8 points higher. That sounds small, but I think we can all agree that on our six-question quizzes, a point makes all the difference. In all honesty, I was pretty shocked at how my score increased, and I was shocked at how comfortable I felt with the material while I was taking the quiz. 
Obviously, I spent a lot of time studying and asking myself questions to give self-quizzing the best chance I could, but I think that even just quizzing myself on section summaries would enable me to better retrieve the information I take in because it makes a meaningful and memorable connection to the material when I have to interact with it on my own. 
I would highly recommend trying the self-quizzing approach, even if its in a very subtle or small capacity. I was incredibly happy with my results, and hopefully, if you try it you won't be feeling like this on weekly quizzes anymore.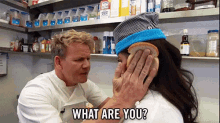 Happy studying!